45 Degree Hyper Extension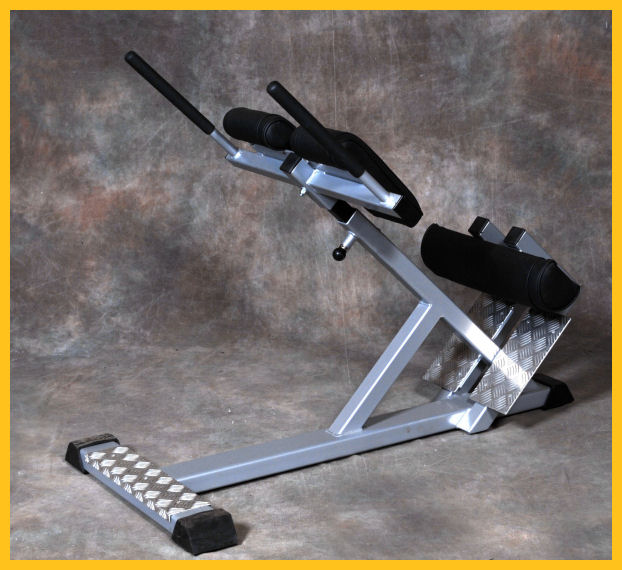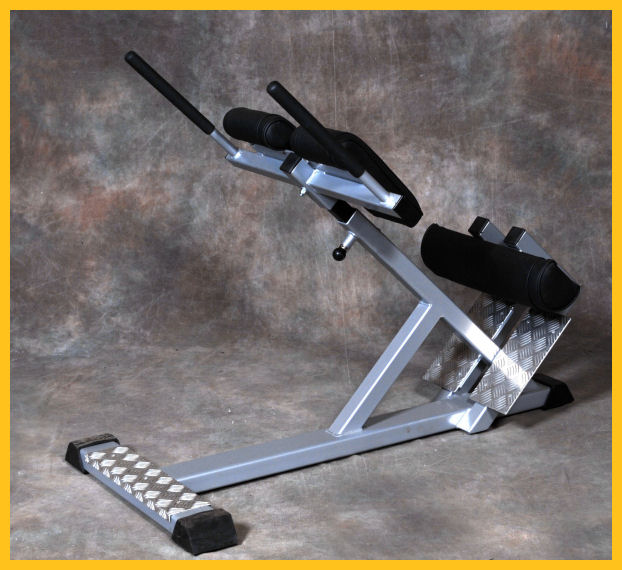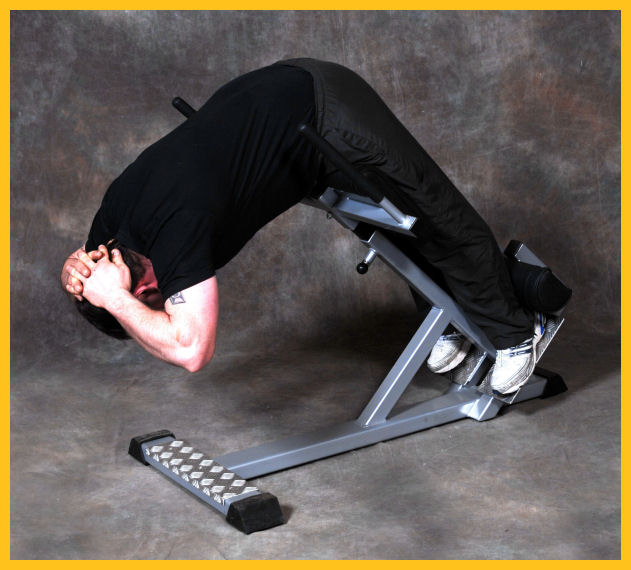 Dimensions:
A static adjustible machine designed to allow complete extension of the lower back muscles.
The hyper extension is a soft exercise that can be performed with no weight. The exercise itself is like a reverse sit-up. You lay completely over the support pads with your feet hooked into place on the ankle pads and then lift yourself up backwards. To increase intensity you can hold a weight, such as a medicine ball, while you extend yourself upwards.